Meet Dr. Maria Wansacz, ND, LAc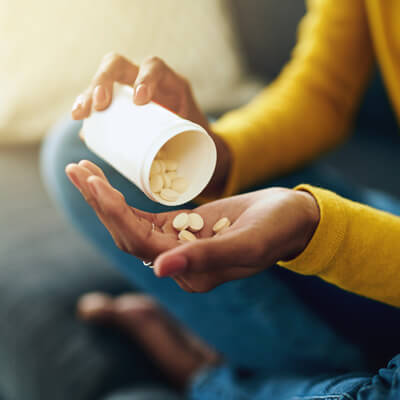 Dr. Maria is a Naturopathic Doctor and Licensed Acupuncturist who provides highly individualized and dedicated patient care. She has over 15 years of experience in both disciplines.
Education & Memberships
Dr. Maria earned a Bachelor of Science in Biology from Wilkes University in 1997. She then attended Bastyr University, graduating in 2001 as a Naturopathic Doctor. She also attended Tri-State College of Acupuncture to become an acupuncturist.
She is a member of the following:
The American Association of Naturopathic Physicians
The Pennsylvania Association of Naturopathic Physicians
The Association for Professional Acupuncture in Pennsylvania
Dr. Maria is also NCCAOM certified.
Professional Experience
Dr. Maria has extensive experience as a Naturopath Doctor and Acupuncturist. She has served in the following roles:
Adjunct faculty, Won Institute of Graduate Studies - She teaches third-year acupuncture students in classes including Diabetes and Endocrine Disorders and Therapeutic Food and Supplements.
Acupuncturist, Geisinger Marworth Treatment Center - Dr. Maria treats 12 patients three times per week in a group setting. She has helped to successfully manage insomnia, anxiety, stress, and pain.
Acupuncturist, Northeastern Rehabilitation Associates She specializes in helping those in chronic pain, decreasing opioid, and other mediation use, and improving fertility in women.
Providing Patients With Natural Care
In her role as a Naturopathic Doctor, Dr. Maria formulates individualized treatment plans by taking complex medical histories and educating patients in easily understandable terms. She educates patients on dietary and lifestyle changes to encourage optimal health.
Dr. Maria has a particular focus on helping those with autoimmune disease, gastrointestinal disorders, and women's health.
To alleviate acute and chronic pain, Dr. Maria uses trigger point and motor point acupuncture.
Dr. Maria is considered an expert in health food supplements, herbs, and natural forms of medicine. She successfully implemented the NADA protocol program for a drug and alcohol treatment facility.
OUR SERVICES »

Collaborating With Other Practitioners
Dr. Maria consults with patients' other health care providers such as MDs, Dos, chiropractors, massage therapists, and other acupuncturists to promote optimal health in an integrated setting.
Contact us today to schedule an appointment with Dr. Maria!

Maria Wansacz | [570-604-2800]