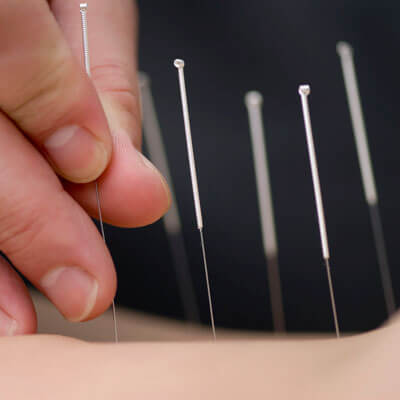 Meet Dr. James Oliver Poepperling DPT, L.Ac.
Dr. James has over 15 years' experience treating patients with varying diagnoses using acupuncture.
Education
In 1997, Dr. James earned a Bachelor of Science in Biology from Wilkes University. He then attained a Master of Traditional Oriental Medicine in 2001 from Pacific College of Oriental Medicine.
Dr. James continued his education by earning a Doctor of Physical Therapy in 2007 from Neumann University. He also possesses a Diplomate in Chinese Medicine Dermatology in 2019 from Avicenna.
Professional Experience
Dr. James has considerable experience in both acupuncture and physical therapy. In addition to working in private practice, he has provided acupuncture and physical therapy at the following: Integrated Complementary Healthcare Specialists and Northeastern Rehabilitation Associates.
He's also provided acupuncture at UPMC Hillman Cancer Center, Complementary Center for Medicine, and Cameron Wilfred Wellness Center.
Dr. James has extensive experience in providing physical therapy. He has worked at the following:
Allegheny General Hospital, Pittsburgh, Pa.
Monogahela Valley Hospital, Pittsburgh, Pa.
Highland Manor, Exeter, Pa.
McKeesport Hospital, Pittsburgh, Pa.
UPMC Shadyside Hospital, Pittsburgh, Pa.
He has provided acute care, long-term care, and outpatient rehabilitation.
OUR SERVICES »
Book an Appointment
Contact us today to schedule an appointment with Dr. James!

Dr. James Oliver Poepperling | (570) 703-0755