Meet Dr. Jennifer Finn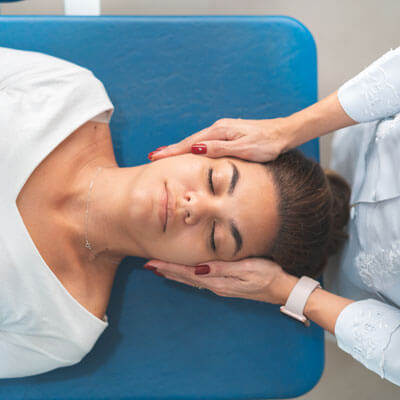 Dr. Jennifer initially developed an interest in chiropractic when she was a student at Rutgers University. As a way to pay the bills, she worked for a chiropractor. "The female chiropractor who I worked for encouraged me to become a chiropractor and instilled great confidence in me, saying, 'you're smart enough; you can do this!'"
Seeing Sick People Get Well
Dr. Jennifer was attracted to the wellness approach of chiropractic care. When she witnessed sick people getting well through chiropractic that was when she knew that chiropractic would be her life's work. "I remember one young patient who came in with a fever and ear infection. The child was adjusted in the morning and by 5 p.m. no longer had pain and was completely fine."
She continues to be passionate about chiropractic's natural approach versus the conventional medical model that relies on medication, which just masks symptoms.
Chiropractic can help people feel better and live better.
Education and Certifications
After graduating from Rutgers, Dr. Jennifer went off to study at Life University in Marietta, George. She received her Doctor of Chiropractic degree in 1996. She is certified in the Webster Technique and has received continuing education in pediatric chiropractic care. Dr. Jennifer appreciated Life's philosophy that the body can heal itself and when it's functioning optimally it can restore its health.
ICPA Member
Former Board member of the Chiropractic Fellowship of PA
Caring for All Ages & Stages
Dr. Jennifer enjoys caring for babies, children, pregnant moms, entire families, those with injuries, and the elderly. She particularly finds it fulfilling to help kids get off to the healthiest start in life as chiropractic care can keep their immune systems healthy. Earlier in her career, she would only see kids who came in with their parents, who were getting adjusted. Now, she sees many children who are the patients.
OUR SERVICES »
Enjoying an Active Family Life
When Dr. Jennifer is not seeing patients, she enjoys spending time with her family. She and her husband have a son who is in college. They enjoy kayaking, camping, and hiking. Having grown up close to the Jersey Shore, Dr. Jennifer particularly loves going to the beach.
Book an Appointment
If you are looking for a caring and compassionate chiropractor who will take the time to listen to your concerns, contact Integrated Complementary Healthcare Services today to schedule an appointment with Dr. Jennifer!

Dr. Jennifer Finn | (570) 703-0755